---
POPLAR MEADOWS RANCH
Frank & Dianne Strimbold, Topley, BC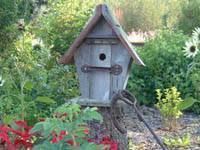 Frank and Dianne Strimbold have been busy for the last 35 years developing a strong herd of Black Angus cattle on their Poplar Meadows Ranch located in Topley, a small community on Highway 16 between Burns Lake and Houston, BC. They chose the name as it aptly describes the countryside around Topley.

They chose Angus, says Frank, because he wasn't going to be home much (he was going to be working in the bush) and they had been told that Angus cows have calves like chickens lay eggs. You just have to count them in the morning. Today he still stands by that and says they don't know much about calving problems because the haven't had many.

While Dianne moved to the area with her family and attended high school in Burns Lake, Frank was born into a pioneer family. His grandfather, Archie McInnes, staked land on his was to the Klondike and he and his wife Jessie moved to North Bulkley in 1906. Frank's father, Eric came to the area via Alberta and married the McInnes' daughter, Ivy. Frank and Dianne attended high school in Burns Lake. Dianne went on to take teachers training and was fortunate to be offered a job in Burns Lake. Following their marriage Dianne taught for a year and then the couple moved to a one room house on the Strimbold farm.

In 1965 they bought their first registered Angus cattle from a Mr. Wharten of River Bend ranch near Smithers. They picked the four best calves, says Frank, and took the cows that went with them, not realizing what good bloodlines they had managed to purchase. Their pedigrees included bulls such as Eileenmere 1514, Eston Elation Quality and "other great bulls."

Strimbold's have obviously spent a lot of time and effort researching and looking for bulls that give them the type of cattle they want. In 1967 they went looking for a bull with a 1000 lb. yearling weight and came home with a half interest in a yearling bull, Camilla Eileenmere 10Y, from Camillla Stock Farm at Morinville in Alberta. Strimbold's were pleased with his offspring and another Camilla bull followed, Camilla Eston 51C. In 1976 it was Southolm Marshall 76G from Southolm Ranch in Coaldale, Alberta and in 1977 they were able to obtain semen from Camilla Chance 37T, Canadian Collosal and they used Camilla Chance 46W and Ed Rene Black Canadian. Double Four Adventure 20K out of Erskine, Alberta left them with some good producing cows. During the early 1980s they used a home bred son of Camilla Change 37T and semen from Waco Extra Mile. Camilla Eston 51C had gone to Alex Turner and was bought back by Poplar Meadows in 1982 and used along with 20K and semen from Wetonka 2446. bulls also came to the Strimbold herd from Torro Negro Farms in Carstairs, Alberta. Torro Negro Gretzky 99P was sired by the $250,000. Eileenmeres Paradise and Torro Negro Rifleman 283T was purchased in 1986 when Torro Negro Farms dispersed. 283T was followed by the high gaining bull from the Coldstream Test Centre, Bramblebrook Genetic Lode 9U from John Urqhart of Sardis. Shocker, Wrangler and Sam Houston semen was used on some of the Poplar Meadows cows.


The early 90's saw the Strimbolds use two different Shocker sons from Gretzky cows that Frank says left them with some very productive daughters. Bickford Hi Spade 48B came out of the Williams Lake Bull Sale in 1990 and in 1995 Rainmaker of Gumbo Gulch 5D was their choice at the Super Star Sale held during the Alberta Farm Fair. One of the latest purchases was Ebon Hill Equalizer 55/96 from Ranch of the Vikings. Lady May E of Woodwyn was the first major female purchase by the family. She was bought at the Woodwyn Farms dispersal and cost them $1000. which at the time was a considerable investment. Other purchases came at the Trans Canada Sale in Lacombe. Poplar Meadows Mayflower was sold in 1983 to Leo's Angus in Oklahoma at the Trans Canada Sale. Poplar Meadows Missy went to Double 4 Ranch in Alberta via the 1981 Cross Country Sale and another Poplar Meadows female went into a herd in Fargo, Iowa.

In 1984, Poplar Meadows were guest consignors to the Torro Negro Farms sale. Their calves sold to Ontario and Alberta buyers and they came home with Torro Negro Lady Heather 743P who Frank says was one of the early transplant daughters of one of Alberta's most famous cows of the time. Many of Poplar Meadows cattle went out of this cow and the family was pleased with her offspring.

While developing the herd was an important aspect of Frank and Dianne's life, the couple also embarked on the task of raising a family. They raised six children in total, Tanya, Tony, Lia, Monica, Todd and Nick. They were involved in 4-H and won numerous awards with their stock. Frank and Dianne were involved with 4-H for many years as leaders and assistant leaders of the Topley 4-H Club and were active in the Bulkley Valley 4-H Senior Council.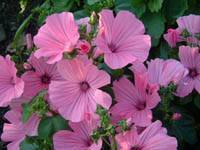 Poplar Meadows cattle have been on the shown circuit. The Strimbold family has missed only one Bulkley Valley Exhibition since they started showing in 1967. They have shown cattle in many other places in BC and Alberta including a venture to Farm Fair in Edmonton. In '79 and '80 they attended Island Angus Days at Duncan. Dianne vividly remembers taking 2 heifers, 3 children, her mother and a tent trailer from Topley to Duncan to take in this event that was held for the more junior members of the Angus Association.

Frank has spent 20 years as a director of the BC Angus Association and is currently in his third term as chair. He laughs about being a member of the BC Angus Association for 7 or 8 years before he met another member. Norm Wade stopped by to visit the Strimbold's on his way to the BC Cattlemen's convention held in Smithers in 1973. Frank, along with Bill Quadros and Bill Bryant, gave life to the Central Interior Angus Association. That association held purebred sale in Vanderhoof from 1981 to 1991.

A large part of Poplar Meadows success has been innovative marketing of their stock. They were guest consignors at a Torro Negro Farms sale in 1984 and sold calves into Ontario and Alberta from that sale. In the early 1990's they held their own field and production sales in the fall. This created a great deal of interest in their cattle and was highly successful. This was very apparent at the '99 Bulkley Exhibition where five other competing herds were showing seed stock from Poplar Meadows.

Poplar Meadows has had bulls in test centres almost every year since 1972 when they put bulls in the Tranquille Test Station at Kamloops. They have had bulls in Coldstream and recently have been sending their bulls to Belsham's at Fort Fraser. Frank notes they used to consign to various bull sales but for the past few years they have been selling their bulls right out of the feedlot. Each month they put out a newsletter to producers (mainly in the Central Interior) advertising their bulls. This method has served them well as they have had bulls sell from Fort St. John to 100 Mile House. With a ranch, 6 children and off farm jobs you can think Frank and Dianne would have all they can manage, but both have a strong interest in cross country skiing. "Once hooked," they say, "you can't quit." Frank was a cross country ski racer in his teens and the Strimbold children were enthusiastic cross country skiers. Tony excelled at the sport and went on to be a member of the National Junior Cross Country Ski Team. Frank is currently the sport advisor to BC Winter Games for cross country skiing and Dianne is the chair of the High Performance and Athletic Development for Cross Country BC and heads up the Topley BC Rabbits.

For 12 years, Frank served as a director on Regional District of Bulkley Nechako, representing Area G, (Houston Rural) and continues as alternate. He chaired committees overseeing landfill sites and weed control.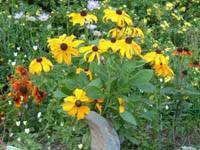 Dianne has some vivid memories of their early days she recalls the one room home they first moved into on the ranch. She remembers milking cows, and selling butter and eggs to bolster the family income. She also recalls the year (1969) when Frank was fortunate enough to be chosen for a Young Farmer exchange. While he was away Dianne looked after the chickens, cows and 2 children (she was expecting number 3). The well went dry, a calf died and Frank's dad became ill. Dianne returned to teaching and now, after 33 full years in the classroom, anticipates retiring in June 2000. From the spacious kitchen of their current well appointed, modern home she reflects appreciatively on the rewards of their hard work and looks forward to spending more time in the lovely gardens she tends in the summer months.

Frank has been driving school bus for 20 years and he plans to say behind the wheel for a while yet but the couple plan to take time to attend the World Angus Forum to be held in Scotland in 2001.

After 35 years of experience with Angus cattle, Frank and Dianne are strong believers in the Angus breed and have provided many others with an opportunity to get a start in the business.

Written by Sharon Kerr

Story appeared in the Jan/Feb 2000 Beef in B.C.